What Are the Potential Disadvantages of Partnering with Third-Party Delivery Companies?
While hiring a third-party delivery service is intended to increase your business's profits, there are important liability issues to consider. In addition to third-party drivers becoming involved in automobile accidents, there's also a chance that customers could develop foodbourne illnesses from meals that have sat in a car for too long. Because your restaurant isn't directly responsible for these issues, you need to be prepared to protect your business.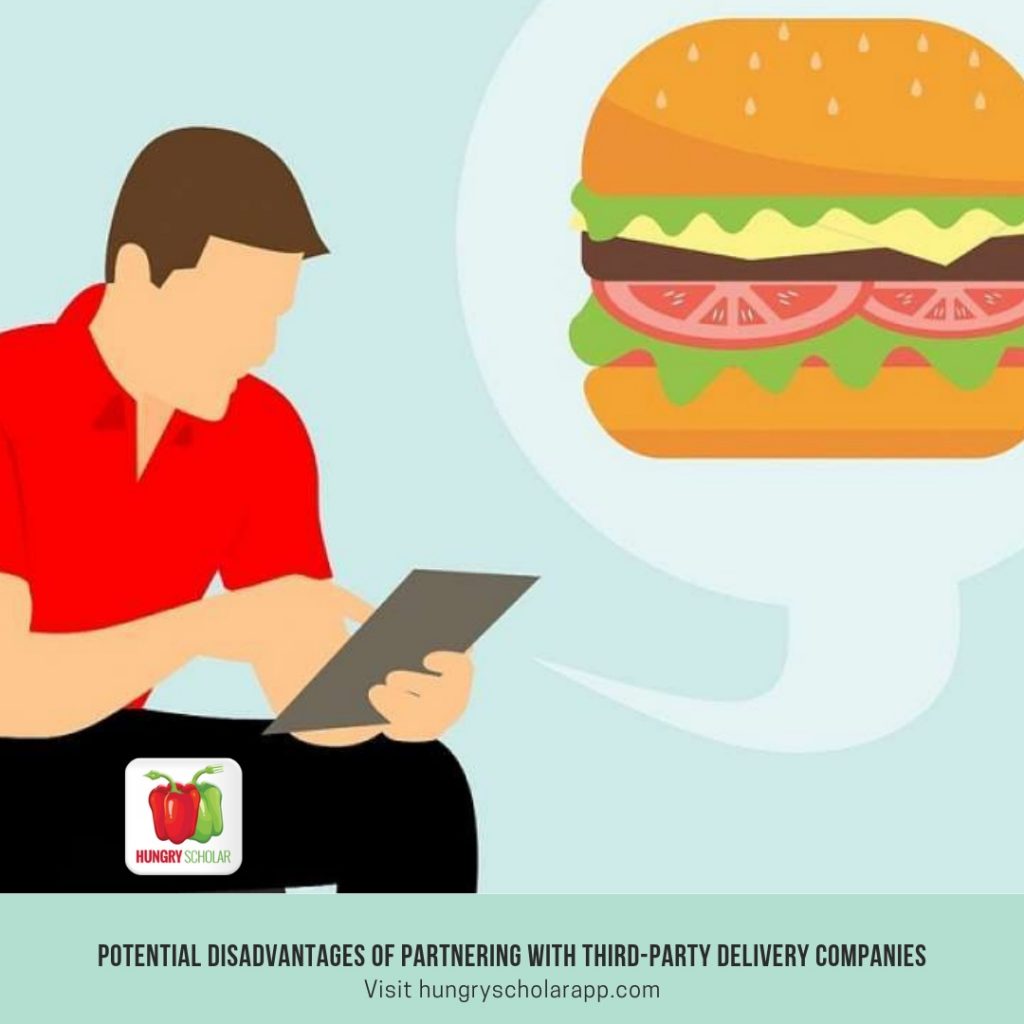 To minimize your risk, you'll want to draw up written partnership agreements with all of the delivery services you work with. Include the following provisions in these documents:
Require that delivery companies comply with industry standards for safe food handling (including temperature maintenance). Similarly, choose services that use GPS tracking to fully establish responsibility in case of foodbourne illnesses.
Require delivery drivers to provide proof of insurance and clear vehicle ownership.
Include specific language that shifts full responsibility for any issues in transit onto the third-party service.
Require the delivery company to have insurance coverage that names the specific businesses they're partnered with.
Include specific disclaimer language in delivery menus, paper ads, and on your website to anticipate potential customer concerns and complaints.
Regardless of the precautions you take, chances are that the majority of your customers (around 76% according to studies) will hold your business at least partially responsible for issues with their orders. Accordingly, you'll need to decide whether you're adequately equipped to handle these dissatisfied consumers. If you can't address every problem quickly and effectively, third-party delivery may not be right for your establishment.
Additionally, you should make sure your business isn't inadvertently engaging with unauthorized third-party delivery services without your knowledge. Because companies call in or place orders online for customers and then pick them up (cutting the consumer entirely out of the ordering process), you may not even know your restaurant is interfacing with a delivery service. You should reinforces that you must have contracts and partnership agreements drawn up before utilizing any third-party service.
Ultimately, you need to make it clear to the third-party delivery company that they're responsible for representing your brand and should act accordingly. Similarly, ensure that their mission and goals are in line with your own in order to present a unified image. Finally, remember that reviews can make or break your business, so it's important that the company you've partnered with and the service they provide is polished, professional, and virtually error free.