Want to eat vegan, where do we go?
Being a vegan, it may not seem to be always easy to eat as a vegan. At times it may turn out to be quite frustrating when you have to eat on the go. It would make you wonder whether there are any places that serve vegan food.
We do not say that the roadside restaurants are the best option for vegan lovers but there are certain options which are kept on the menu or may be veganized with certain substitutions. However, for a pure vegan lover you should be sure that there can be chances of cross-contamination in these food joints.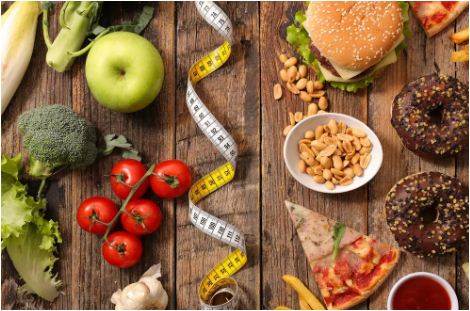 Let us go through some of the places where you can order for vegan food:
Del Taco:
The dream destination for all those lovers of vegan taco. Del Taco has a lot of option for vegan lovers. You should try out their Cheese Burrito with green or red sauce, Value Bean and the 8-layer veggie burrito.
El Pollo Loco:
Though the name of the restaurant may still have the chicken word in it. But there are a lot of food items served by this restaurant without chicken in it. You can have the BRC burrito with the cheese. Just add some pinto beans on the side and corn to make it a protein rich vegan lunch.
Mellow Mushroom:
The Mellow Mushroom is not as famously recognized when compared to the other pizza joints. But surely it is a must visit place when you are in town there. There are a lot of vegan food listed in their menu. The vegan food features wide range of vegan toppings and ingredients. Few of them include, tempeh and tofu that is served along with dairy free cheese and BBQ sauce
Dominos:
You thought Dominos has nothing to do with vegan food. Think again! Why not try a vegan pie at the comfort of your home along with the thin crust pizza? This is their only vegan option that is served along with regular sauce. You can also add in some veggies as toppings along with cheese. They also have some dipping sauces such as, Italian, BBQ or garlic which are all cruelty free.
Quiznos:
At Quiznos you can relish on a vegetable sandwich that has some nutrient rich veggies. The ingredients include, guacamole, lettuce, mushrooms and olive. You can order it with or without the cheese.
Jack in the Box:
For all the fries' lovers, Jack in the Box offers vegan fries. They also have potato wedges and curly fries as part of their menu.
Indian Jones Vegan:
For those who love Indian food but hard to get one with vegan option. Then at Washington D.C, the Indian Jones Vegan has some great vegan food on their menu. The Spinach and garbanzo beans or the stuffed eggplant is surely something to relish on.
Olive Garden:
When you are at Olive Garden's then try their breadsticks which is all vegan. The topping of butter is actually soy. You can also create your own vegan pasta dish by selecting your choice of veggies ingredients to be made part of it.
TGI Fridays:
Heading to TGI Fridays with your bunch of friends. Then why not try out their vegan nachos. Yes, this chip based dish can be surely made into vegan lover dish. Just minus the sour cream and cheese since the rest of it is all vegan ingredients. You have the vegan friendly, jalapenos, tortilla chips or guacamole. However, it is recommended to check with the server out there just to be sure that there isn't any change in their dishes recipe.
Starbucks:
Do you love Starbucks but hesitant to visit because you are vegan? Then let us inform you that most of the Starbucks favourite food menu is made from vegan ingredients. You need to ask them for almond milk or soy milk. Plain coffee is always vegan but if there is something with pumpkin spice or white mocha then it is not vegan. Note that the clear syrups are also vegan.
Noodles and Company:
You can get a lot of dishes here at Noodles and Company with the fusion that they create with Asian and Italian ingredients. Most of their popular dishes can also be customized to include only vegan ingredients. You can try out their Penne Rosa minus the cream and cheese or the Indonesian Peanut Sautee.