Schedule Food delivery and Have fun on Your Terms!
A long day at work can be stressful. Sometimes you need something to brighten up your day and break up a boring routine. At hungryscholarapp, we're here to help. Why wait until lunchtime to decide what you're having when you've been craving pizza all morning? Our online ordering system makes it simple to find exactly what you want from your favorite restaurant in your location.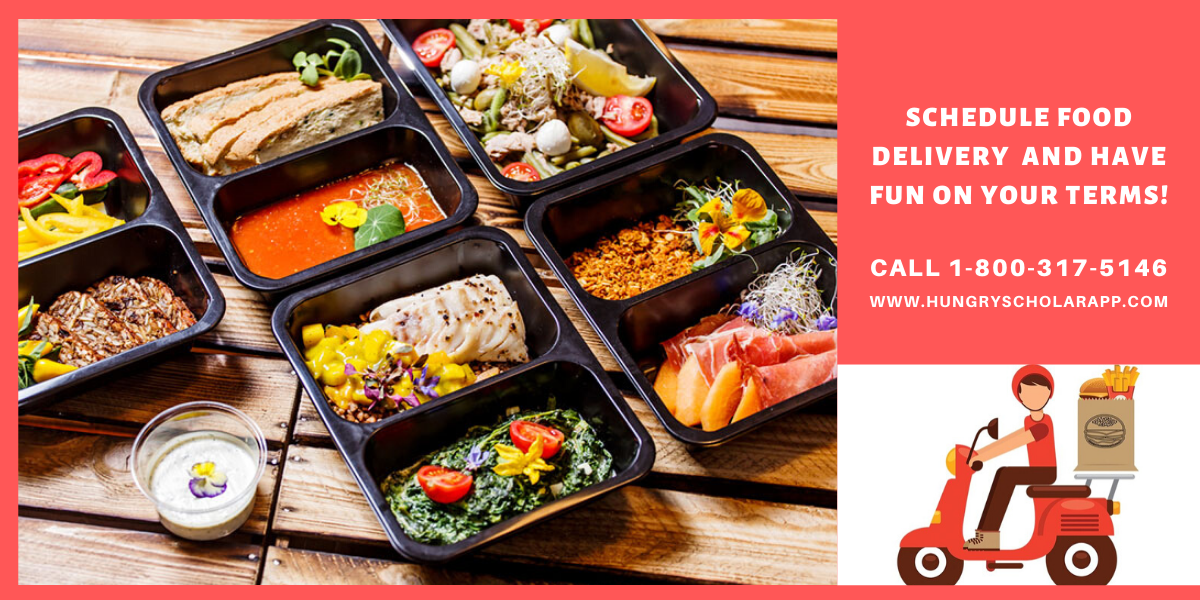 Choose from our List
We partner with many restaurants in and around Boston,  to provide you with a wide variety of options. You'll be able to choose from Indian cuisine to authentic Greek and Mexican dishes. Our partners keep growing, so check back frequently for new additions!
Schedule a Delivery
When you order directly from the restaurant, you may find it difficult to schedule delivery for a later time. However, our convenient system makes it easy. When you choose your dishes, you'll be able to request your food at a specific time. Our system will take care of putting the order in at the restaurant so you get your  hot food delivered when you need it. No need to reheat!
If you know what you want early in the day, you can even order from restaurants that are closed! Our online ordering system accepts orders for future delivery once the restaurant is open. You won't have to worry about waiting to place your order until the lunch rush is in full swing!
Whether you're looking for the best way to enjoy a meal delivered to your door  or are simply wanting to have lunch ready and waiting for you precisely when you need it, Restaurant Connection is here for you. Order today!