Online Food Delivery Challenges and Potential Solutions
The COVID-19 pandemic has caused massive disruption to our daily lives and routines. Consumer behavior has changed drastically these days, even a simple trip to a restaurant or going out to get a bite to eat has transformed. Faced with lockdown regimes and restaurant closures, many people are turning to online food delivery services to blunt the spread of the virus.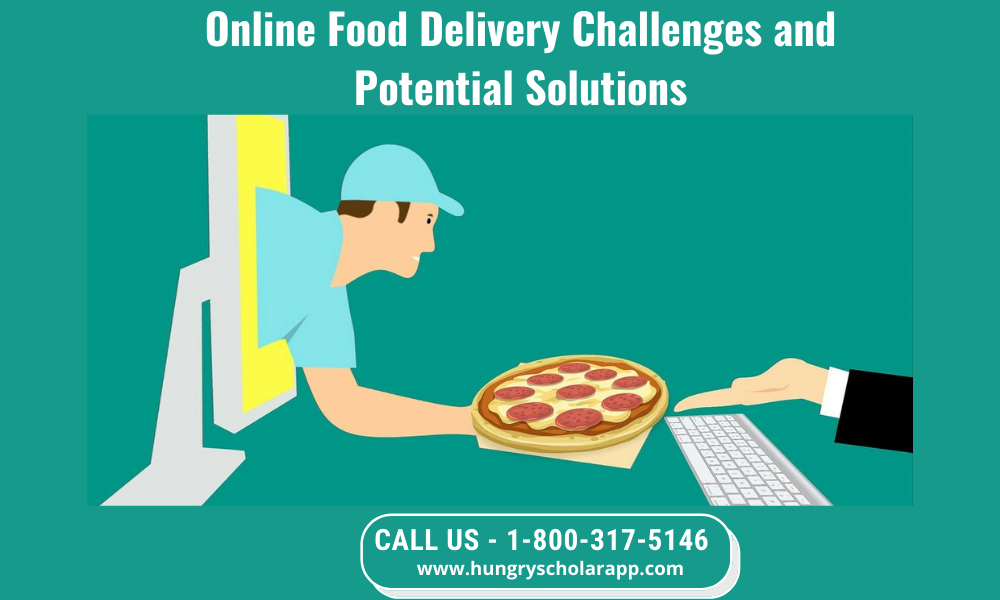 Like every sector, the online food industry is bearing the brunt of this epidemic. Food delivery companies are making significant changes to the delivery methods in order to continue trading in these difficult times. With the majority of food courts having closed off their traditional dining room areas for the public, it's no surprise that there has been a surge in the number of food delivery app downloads.
This sudden growth has led to a plunge in orders and on-ground challenges for various food tech biggies.
Delivery-Safe Menu Items: Eating fresh and nutritious food is necessary to keep yourself protected from any disease. Consider adding a delivery menu in your app that only features dishes that can be refrigerated and reheated without compromising the food quality.
Multiple Delivery Options: Expand the ways customers can get their food by offering multiple delivery options like contactless deliveries and curbside pick-up in your app. Providing various delivery options to your customers would play a significant role in reducing the spread of the virus and promoting social distancing in these crucial times.
Awareness Notifications: As the fear of Coronavirus is looming all over the world, it's necessary to aware customers about the precautionary measures being taken by your restaurant to gain their trust and loyalty. From cooking and packaging to your delivery methods, show your customers, how your restaurant is taking sanitation seriously.
Cashless Payment Methods: Add online payment methods in your app that supports cashless transactions. At the moment, cash exchange could become the primary reason for Coronavirus transmission. Allow your customers to transact easily by providing them with multiple payment options like credit or debit cards, e-wallets, net banking, etc.
Tips for Restaurateurs to Overcome COVf9i5dID-19 Challenges
Following are some restaurant management tips for restaurateurs to overcome COVID-19 challenges:
Guide your restaurant's staff about the precautionary measures needed to be followed to keep the virus at bay.
Implement the following workplace controls to reduce transmission among employees:
Social distancing
Temperature tracking
Face masks compulsion
Regular Cleaning & Disinfecting
Keep raw food separated from cooked food to avoid cross-contamination.
Use hot water to sanitize and wash utensils.
Help customers maintain proper infection control by:
Discontinuing operations like salad bars, buffets, and beverage service as all of them require customers to use common utensils or dispensers.
Finding ways to encourage proper spacing while eating.
Discouraging customers from bringing pets in the restaurant.
To conclude, the COVID-19 pandemic has opened up many gates of opportunities for entrepreneurs to thrive in the online food industry. During the lockdown, food is a basic necessity for every individual around the globe. Despite several challenges, online food delivery apps have come up as a blessing in disguise for foodies in this crucial time. The direct physical contact between customers and delivery agents has emerged as the biggest challenge. Still, delivery companies have found ways to deal with such problems by introducing several features in their delivery apps.
Coronavirus will not last forever, but food ordering apps are definitely here to stay and for a long period. If you own a restaurant, then it is  time to join hungryscholarapp platform to increase your sales.