New Lifestyle – Hungry Scholar App
The outbreak of the novel coronavirus and COVID-19 — the illness it causes — is leading to major disruptions to businesses, economies and people's daily lives.
The primary concern right now is stopping the spread of the virus. However, economists are also concerned about how the outbreak will affect people's livelihoods in the coming year.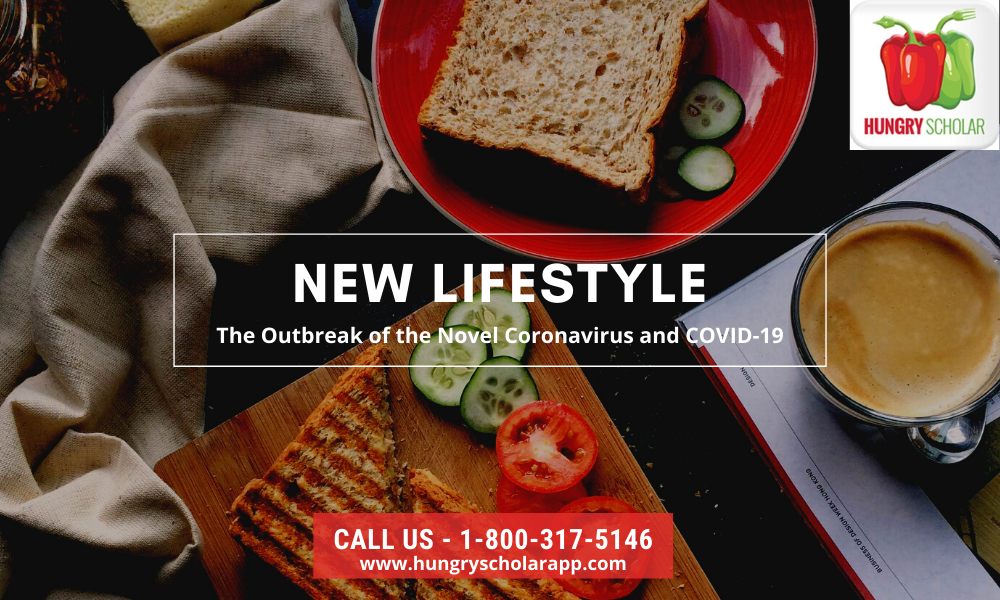 The Best and Worst-Case Scenarios
According to economic expert, there are two likely scenarios for how the economy will be impacted in the coming months. In the "Delayed Recovery" scenario, "Large-scale quarantines, travel restrictions, and social-distancing measures drive a sharp fall in consumer and business spending until the end of Q2, producing a recession." This is likely the best-case economic scenario. In the "Prolonged Contraction" scenario, "Demand suffers as consumers cut spending throughout the year. In the most affected sectors, the number of corporate layoffs and bankruptcies rises throughout 2020. This is the worst-case economic scenario, but it is also the one which you should prepare for.
Small Businesses are at Risk
Although most big businesses will be affected, it is small businesses that are likely to hurt the most by the economic downturn. Brick and mortar businesses that serve consumers are especially vulnerable. Still, there are a few changes small business owners can make to keep themselves afloat.
First, if you own a small business and you need capital immediately, the Small Business Association has initiated an Economic Injury Disaster Loan Program that offers low-interest loans to small businesses in some states. In the meantime, you'll also need to make other changes to keep your employees safe and maintain continuity.
Employee Safety is the Top Priority
Naturally, nothing is more important than protecting the health of yourself and your employees. The CDC has provided a guidance on how businesses should prepare and respond during the pandemic to keep employees safe. This guidance includes steps you can take to:
Sanitize your workplace
Keep employees safe and healthy
Prevent an outbreak from occurring at your workplace
Respond to an outbreak at your workplace
If you offer employees paid sick leave, encourage any employees who feel ill to stay home. Follow the orders of local officials if your business is ordered to close. If you are forced to let employees go, provide them with the information they need to get transitional assistance.
Working from Home is the New way of life
Any employees who can work from home should do so, even if you don't currently have a work-from-home policy in place. You may need to make exceptions for some employees based on their situation. If you don't have conferencing tools, many vendors are providing some of their services for free during the outbreak, including Microsoft, Google, Slack, Zoom and Cisco. Given the rise, it is likely that working from home will become the norm in the coming months. Many cities and states have already ordered businesses to close, allowing only essential workers like healthcare providers and first responders to go to work.
Small Businesses Will Need to Adapt
Finally, if you own a small business, you may need to adapt the way you deliver your products and services to customers. According to the U.S. Chamber of Commerce, "For small businesses, it's no longer business as usual. Business owners should begin making preparations to ensure that critical business operations are still being met."
For example, many restaurants have suspended dine-in services. Switched to hungryscholarapp for  delivery or curbside pickup models to continue serving your customers. Consulting companies are switching to virtual consultations instead of in-person consultations. Veterinarians and health clinics are using telehealth services in place of regular client visits, where possible.
Be sure to communicate with your employees regularly during this time