Need Food Delivered, simply use hungryscholarapp
The world is an incredibly busy place that never seems to slow down. When was the last time you were able to really relax? When was the last time you were able to enjoy a meal from your favorite  restaurant? If it has been too long since you were able to eat your favorite foods but you don't feel like going out, use hungryscholarapp to order food from the best restaurants around. We will pick up your order and deliver it right to your home. Sign up for an account today to start ordering food for delivery day or night!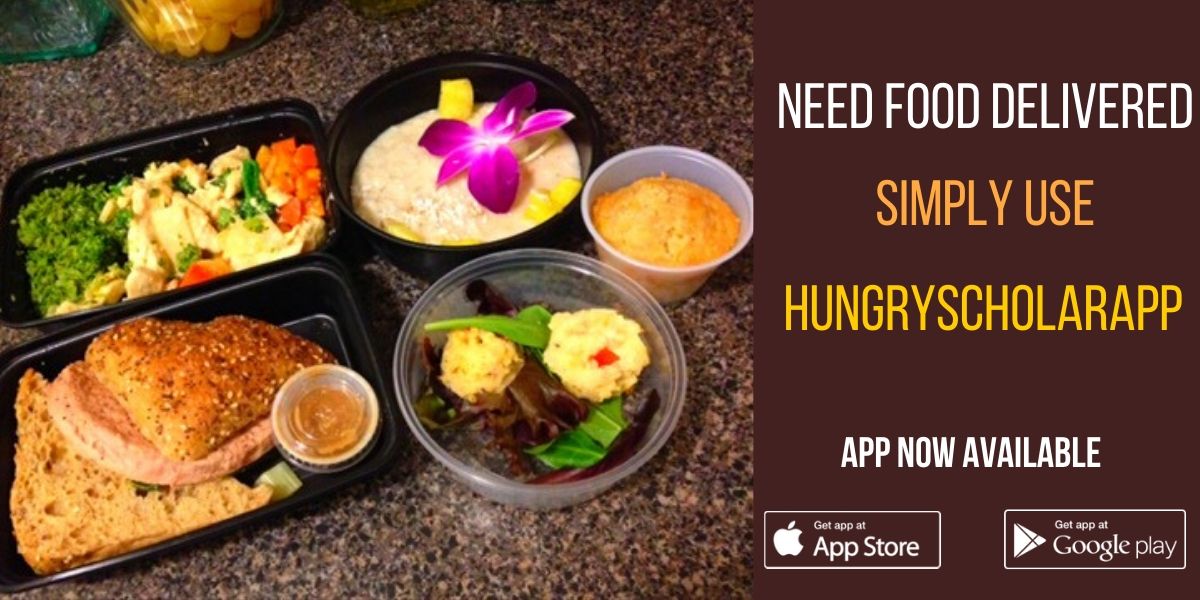 After a long day at work, the last thing that anyone wants to do is stand in the kitchen for an hour or more in order to cook a meal. While the idea of ordering food for delivery is probably the best one, if you have kids, you know just how difficult it can be to get them to agree on one restaurant. Luckily, there is an option that will keep everyone happy that doesn't require you to cook multiple meals — hungryscholarapp! When you place an order through our fast, intuitive website, you are not limited to one restaurant. Instead, you can order food from as many restaurants as you want and the food will be delivered together!
If you are a business owner, or you work at a company where you spend a lot of time in the office, it can be hard to find time to go out and grab lunch or dinner. With help from hungryscholarapp, you can get the delicious meals you want without having to waste time going to and sitting at a restaurant. Our website is easy to use and it makes putting together large orders very easy. When our drivers deliver your food, they will have cutlery and plates for you, too.
If you are putting together a meal for your staff on the fly, we can take care of it. If you are looking to provide meals for your group and you have advanced notice, let us know. We have catering options that can ensure the most prompt delivery as well as all of the amenities that you need to let your staff meal go off without problems.
When you are in the mood for an incredible meal from your favorite restaurant, order food online from us and let us deliver it to you. With us in your corner, there is nothing that stands between you and a wonderful meal. To learn more about hungryscholarapp, or to place your order, sign up for an account. Once you have an account, you can browse from a large number of great restaurants, find what you're in the mood for, and put in your order. There is no faster, more simple way to order food than hungryscholarapp.