Marketing Tips Your Restaurant – Hungry Scholar App
During the pandemic many restaurants all over the world have seen an increase in their revenue. In fact, thanks to the additional sales that come from successful food delivery operations like hungryscholarapp.  large restaurants, and small size business, can capitalize on the increased demand of food delivery. Few  recommendations to help your business make more money. One of the most important things you can do to increase revenue with food delivery is by improving day-to-day operations. An easy way to achieve this is by partnering with a third-party food delivery app like hungryscholarapp.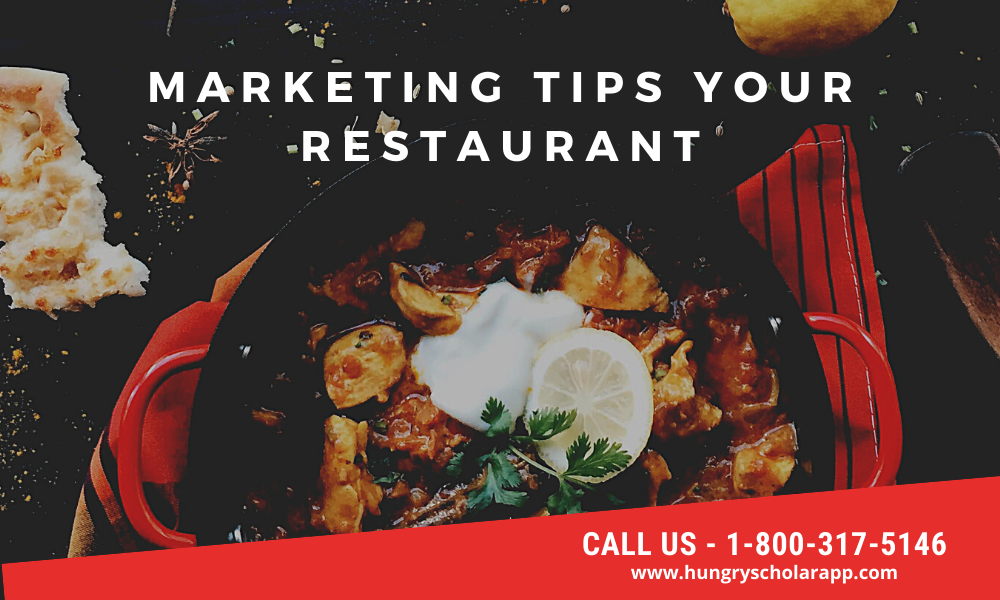 It's free to sign up for this service, a complimentary service that you automatically have access to when you set up your account. You can use these online tools to manage orders and track customer data from any smart device. When you use this advanced food ordering technology in your restaurant, it makes the food delivery process significantly more efficient compared with traditional orders that involve phone calls and hand writing orders.
When you partner with hungryscholarapp, the new and improved efficiency in online ordering will free up your staff so that they can focus on other tasks. With more time for managers and staff, your restaurant will be able to focus on what really matters – making delicious food and delivering it as quickly as possible to hungry people.
Orders are placed online and hungryscholarapp's platform handles all logistics. Your restaurant will be charged a commission of no more than 10% – it's important to fit these costs into your overall restaurant budget, by adding 10 to 25 cents to each food items on hungryscholarapp platform.
Beside preparing tasty  food and making the online ordering process as efficient as possible, another essential part of a successful food delivery business is to give people what they want on a consistent basis. Not only do hungry customers want their food delivered fast, but they want it to arrive just as they expected. When a restaurant manager is trying to strategize how to increase delivery orders, a top priority should be providing the best possible service to both new people and their loyal customer base.
One advantage of partnering with hungryscholarapp, is the ability to compare this number to traditional food ordering through phone calls and handwritten tickets, online food ordering apps are the key to securing your reputation of a restaurant that always delivers on time. Another benefit of partnering with hungryscholarapp is that your restaurant will have access to your own customer database. You'll be able to boost your online presence just by sending promotion through emails.
If you wonder how to increase restaurant delivery sales, start with a  clear menu. It is very essential part of any food delivery business plan. Not only does it look professional to potential customers, but it also helps your restaurant get seen by a lot more people. When your website includes the optimum amount of key words, that  will help you boost your online ranking in search engines.
Hungryscholarapp  can boost your online presence with  large share of the online ordering space, and can also  give you the option of attracting new customers with promotional offers. People love free offers when taking a risk on a new restaurant. With the use of smartphone apps, people are also more likely to access promotional offers through their phones or other devices. While your restaurant always has the option of offering promotions and freebies through hungryscholarapp, this will allow you to reach millions of people worldwide. Simply sign up and take advantage of the built-in marketing tools of hungryscholarapp.
Now that you know how to increase restaurant delivery sales with these  marketing tips, your restaurant will be able to increase its  popularity among food delivery businesses.