How Mobile Application Helps in Combating COVID 19?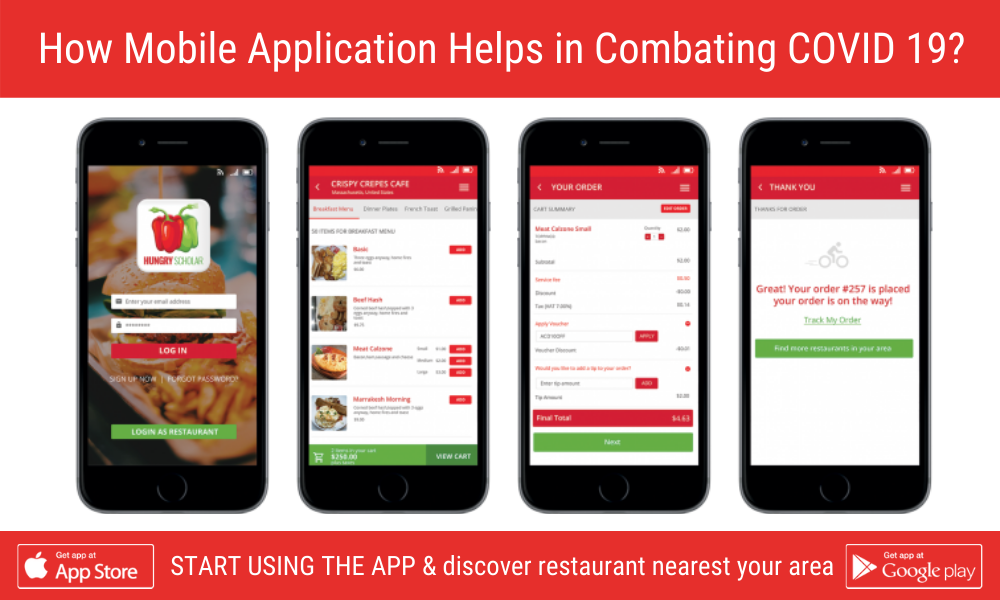 In recent days, We are all talking more about the pandemic disease Covid-19 and its impact.  The Global CoronaVirus, severely disrupted the business climate around the world. During this critical situation, e-commerce is evolving as a new growing opportunity. It also preserves the people's jobs and helps the people to meet the essential needs. Therefore, E-commerce seems to be in a pretty good spot and is struggling against the COVID 19. According to the statistics, E-commerce shopping plays a vital role in emerging countries like America, China, etc.
Impact on Digital E-commerce
The COVID-19 pandemic is hastily accelerating the transition to digital e-commerce. People around the world are ready to practice social distancing. Similarly, people started to rely on online stores for goods and after the lockdown, they are likely to continue those services.
Online grocery shopping and medical wise shopping rates are growing up day by day.
Baby product sales have surged online. While the corona lockdown, products like Apparel, jewelry, and electronics shopping is falling.
Most Downloaded Apps
The government officially announced lockdown due to the corona outbreak. At the time of lockdown, people could not get out of their house. But they needed some essential services like groceries, food, and medicine to live. So people decided to buy their product online. That is why even in the time of quarantine, there is no decline in the following types of e-commerce applications.
Grocery Delivery apps.
Food Delivery apps.
Medicine Delivery apps.
World wide google search for these three jumped with the global spread of the virus.
Housebound customers in China are turning to on-line groceries for their daily food supply. According to French retailer, vegetables increased through 600% during the Lunar New Year period. Chinese online retailer suggested that its online grocery income grew 215% year over year to 15000 tons at the point of a 10-day duration between overdue January and early February.
At the time of the quarantine period, doctors are mainly paying attention to the people who are affected by corona disease. So online doctors are on the demand stage. Medicines and mask products can also be bought through the app.
Why these three apps
These three delivery apps are more beneficial than stores at the time of isolation. People can go out to buy goods only at the specified time given by the government. Even if they go, it is impossible to buy all the necessary items within the specified time. To deal with this, e-commerce is in action.
Through this app, people can get all the essential products safely at a doorstep. They don't need to wait in front of the stores for hours. It helps to avoid travel in crowded places like buses, trains, shops, and markets, etc. People can access multiple sections in a single app. Not only that but also they needn't get afraid about knowing the availability of the product and visiting all the stores across the town. These all are not possible to stand in line and buy goods. E-commerce greatly helps people to fight against COVID 19 by rescuing the physical contact.
Government helps to ensure the e-commerce remains safe amid the epidemic
In most countries, the number of active cases of COVID-19 is still growing every day. In some places, lockdown measures reduce the spread of infections and more extreme lockdown measures are gradually lifted. During this crisis, the Government plays a key role in helping industries and families harness the power of e-commerce. Digital economies are emerging as a major pillar of government strategies.
The government has come up with a plan to help farmers. They can sell their product through the government or e-commerce such as amazon.
Some businesses moving to online orders will resort to cash-on-delivery, either due to the fact they can't be given online bills or due to the fact lots of their customers can not pay electronically. The contemporary World Bank Findex survey observed that 31 percent of adults still do not have entry to an economic account. The government can support the use of contactless bills through raising focus on its public health advantages and operating with economic institutions to make sure that it can access means of online payment.
Conclusion
The e-commerce apps have a great demand nowadays and also in the future. Since people are adjusting to handle the social distance they might also continue after the lockdown. They also think that it's better to purchase online than wasting energy, time, and money for traditional shopping. So e-commerce apps have a large scope in later years. E-commerce will be creating more opportunities for profit and advancement of businesses and help to overcome the economic problem