Are food delivery and takeout safe for the crews preparing and packaging orders?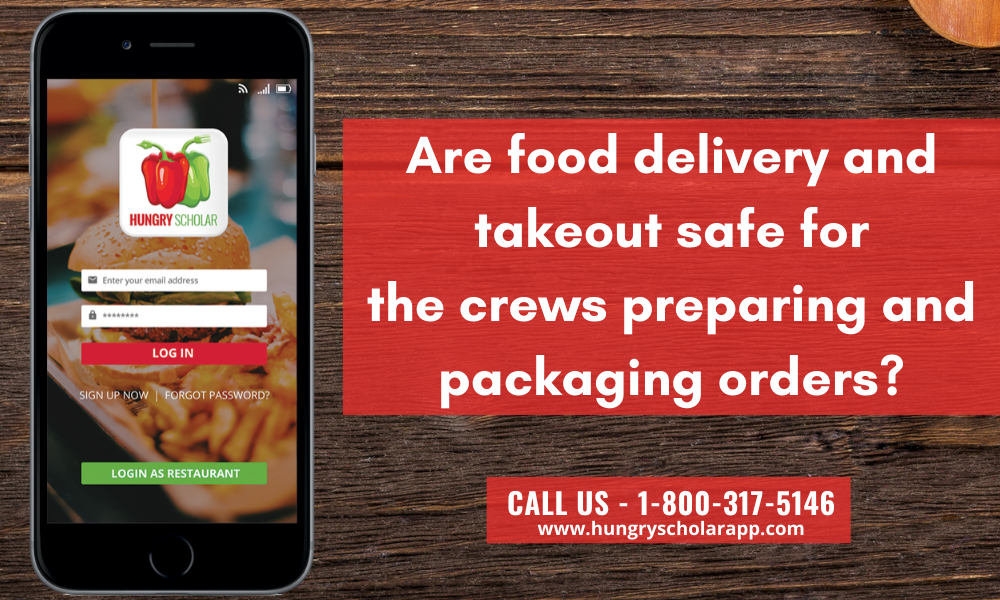 This is an almost impossible question to answer. Every restaurant is different: Some need only a few employees to operate now, while some still have a full crew. Some have tight kitchens; some have spacious ones. Some employees can walk to work, and some have to take public transportation, which exposes them to more people who may be carrying the virus. The best thing to do is to talk to the managers of your favorite restaurants and ask how they keep their employees safe. But do so politely, with real empathy. The pressures placed on restaurateurs right now may already be too much to bear.
As the National Restaurant Association points out, the industry already "follows strict local public health guidelines. To meet these guidelines, restaurants have safety protocols and best practices in place." On top of municipal health codes, many chefs and restaurant owners have doubled their efforts to maintain healthy workplaces, requiring more frequent cleaning of work surfaces, changing out gloves repeatedly and other new protocols.
Last month, President Trump signed the Families First Coronavirus Response Act, which provides paid sick leave for employees who are quarantined or are experiencing coronavirus symptoms and seeking a medical diagnosis. The act also covers employees who are taking care of someone under quarantine or a child out of school or day care because of the outbreak. Companies with more than 500 employees are exempt, presumably because 89 percent of workers at larger business have access to some kind of sick leave.
The new law should help keep restaurant employees — who historically work while ill because they have no paid sick leave — at home when they are not feeling well. Perhaps this is so obvious that it doesn't bear repeating, but customers should not visit restaurants for takeout if they're not feeling well, either. The coronavirus is not a one-way pandemic.
Despite all of the precautions and new measures, however, countless restaurants have still opted to close down entirely, because they couldn't make enough money to keep the business afloat or because remaining open would put their employees (and their families) at risk. Or both. Some employers just didn't think the risk was worth the return.
Is food delivery safe for drivers?
The Families First Coronavirus Response Act covers gig workers such as food delivery drivers, who are not considered employees of their particular companies. As The Post's Heather Long reported, gig workers will get these sick leave benefits "in the form of a tax credit."
Customers who order delivery meals should request the contactless option. It's good for both customer and driver. The latter encounters dozens of people a day, and every door bell they ring could bring them face to face with an infected customer. But if you insist on meeting with the driver, wash your hands thoroughly first with soap and hot water for 20 seconds. Wear a mask, if you have one. Put the driver at ease, and let them know you want to protect their health, too.