Busy week with the kids?
Busy weeknights with kids can be overwhelming. Getting home from soccer practice, ballet, and a full day of work can make cooking dinner seem inpossible, not to mention the grocery shopping and meal prep that comes along with cooking. How many times have you settled to a bowl of cereal in front of the TV instead of having dinner as a family around the table?  you could enjoy a wonderful dinner catered to your family's specific needs and wants, delivered straight to your door. Create fun family memories without a kitchen mess to clean up afterwards!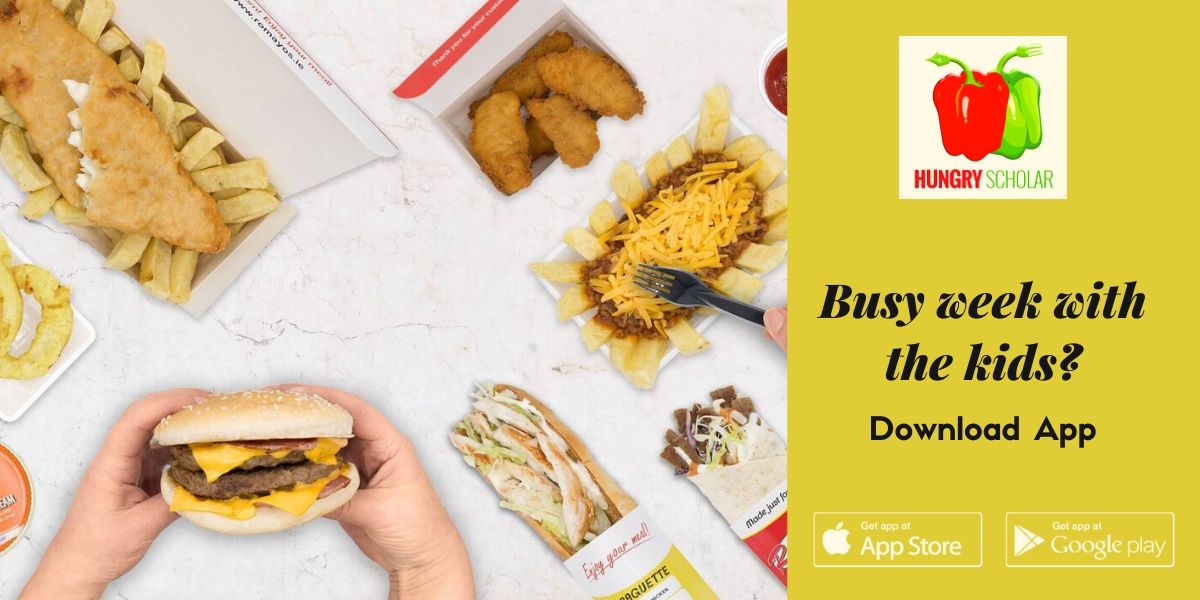 Time saving
Cooking dinner can take a long time, especially if the kids are hungry and tired. It can also be hard to take time to make a meal when kids need help with homework and assignments for school, the house needs to be cleaned, and laundry is piling up. Hungryscholarapp is a great way to spend more quality time with your family. Imagine having a family dinner around the table, talking about your day and experiences. The food is great, the conversation is even better, and there's no added stress of having to wash pots and pans and load the dishwasher afterwards. With hungryscholarapp's excellent services, you can be sure that you're getting a wonderful meal for your family quickly and easily.
A tasty Dinner
With our service, you can custom your dinner choices to exactly what your children prefer. Maybe one child likes pizza and the other would prefer a hamburger, and you would like a fresh garden salad with grilled chicken. Instead of having to choose between the preferences, hungryscholarapp can bring whatever choices your family prefers right to your door. Your family will be satisfied and happy and you can relax and enjoy your dinner.
More Options
Sometimes you may have a craving for italian food, another night soup and salad sounds good. Hungryscholarapp has a big list of local restaurants and eateries that can definitely take care of those cravings. It's easy to order from the website, and instead of running around town to pick up take-out meals, hungryscholarapp does all the work for you, including delivery.
Weekend Plans
Soccer games, cross country tournaments, and dance competitions can make for a busy weekend. The last thing that you want to do is drag your family to a restaurant to eat after a long and crazy day. Hungryscholarapp can help out by bringing a delicious dinner to your home for your tired family. It's easy to choose meals on our website, and the best part of the service is that you can do this from the comfort of your own home. Hungryscholarapp is an excellent way to feed your family wonderful food and also enjoy your time with them. Save yourself time and stress by ordering meals from hungryscholarapp so you can make memories with your family instead. Browse our  list of restaurants and order a delicious dinner delivered right to your door today!