The Big Secret To Online Business is Collaboration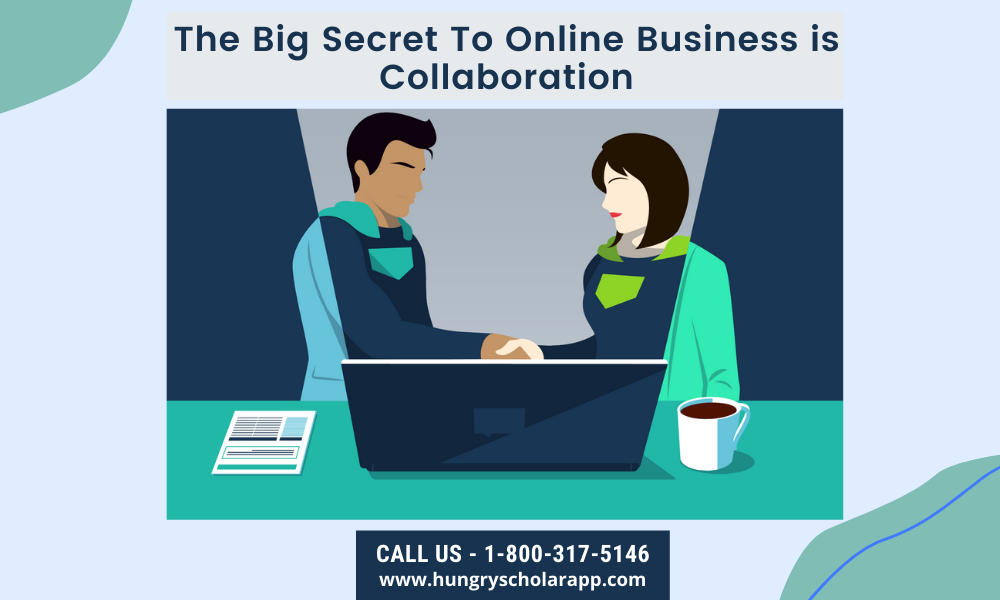 Most of what successful companies have achieved online during the pandemic is a result of silent partnerships with other businesses that happen behind the scenes. The worst thing you can do in an economic downturn is to isolate yourself, and isolate your business from others in your industry.
In times like this, you need to find additional ways to make money. It's hard to do this all by yourself. When your business dropped significantly, you reached out to other businesses just like yours. Scheduled several video calls each week to get outside perspective and look for affiliate deals or cross-promotion.
The simplest form of collaboration is sharing your email list with other entrepreneurs. In doing so. All of a sudden there are more customers to sell to. The way you communicated with your list will change, too.  learned tips and tricks when it comes to copywriting, email subject lines, images and sharing links.
Emails are most effective when they contain one link. Just like landing pages, only allowing email subscribers to take one action – clicking a single link – focuses your attention and increases conversion rates.
Collaboration is underrated in an economic downturn. Use it to your advantage. You may just find your competitors become your best friends in business..
Basically, in an economic downturn, many people are going to suffer, including your customers. Empathy marketing is about getting in your customers' shoes and thinking about how they're feeling.
Think about the touch points they have with your business and how you can make them easier during difficult times. Think about little things you can offer your customers to show them you care.
For examples:
My health insurance provider waived their annual increase
My bank offered financial assistance to small businesses doing it tough
My internet provider gave me 20GB extra data, for free, to help with the forced requirement to work from home
My shipping provider came up with a way to deliver without needing a signature, yet still being secure Celebrities did their part too. Jay Shetty used some of the resources from his business to run daily online meditations to keep people calm. The 90s band Backstreet Boys took time away from the music business to do living room concerts for free to help people take their minds off the economy. TV hosts like Jimmy Fallon did their shows from home using a low-cost video camera to give people relief caused by the economic situation.
All of these examples show empathy. They show an understanding of what humans are going through and offer a little something for free to make life just a little bit easier.
When world events go back to normal, the businesses that will be remembered are the ones who stood out during the tough times.
Spend a small amount of your business' money or time on being empathetic – it's a form of marketing that will build your company's brand for years.
Watch your mental health
When the economy goes into cardiac arrest, as it does roughly every five to seven years, your mental health can quickly go down.
Seeing businesses close or loved ones lose their life savings is never pleasant. Without even trying to, you can find yourself imagining you are these people and it's you enduring that experience.
A few ways to calm the storm are:
Turn off your social media notifications
Avoid over-consuming commentary about the economy
Go for walks at lunchtime and get out of your office
With your mind intact, you can fight the economic downturn and win.
A downturn is not the time to be romantic, as" Gary Vaynerchuk would say. When my business started to tank, I had to act fast. The subscription economy was the easiest area to cut costs.".
One of those subscriptions was my gym membership, which helped keep me fit so I could have energy to be in business. I had become attached to the owner of the gym but due to the lockdown, the membership was no good to me. Exercising after a long day of work was no longer an option. Yes, it would hurt his business – everybody was cancelling their membership, after all. But in these moments, sometimes, you got to say to yourself, "It's either their business or mine."
To remove the human connection, I sent off an email and politely asked to cancel and be released out into the wilderness of home fitness.  Cut all expenses if you have to and, later, add back the ones you absolutely need to survive.
Dealing with an economic downturn as an online business is never easy. It takes every bit of grit, determination, humility, and courage you have to fight it. You can absolutely win the fight. The economy will recover from this downturn. The world may not ever be the same again, and that could be an amazing opportunity for your business.
Show your customers empathy, cut costs, manage your mind along with your business, collaborate more than ever, and see the light that follows the darkness.
Dealing with an economic downturn is challenging but you can make it through to the other side and be better for it. Don't give up. Keep going.