Avoid Kitchen nightmare by Ordering Food Online
No matter how experienced you think you are in the kitchen, there's always a chance that you'll make a mistake, create a cooking disaster. This got us wondering, what are the most common kitchen accidents that ultimately convince people to order food online rather than cooking food at home?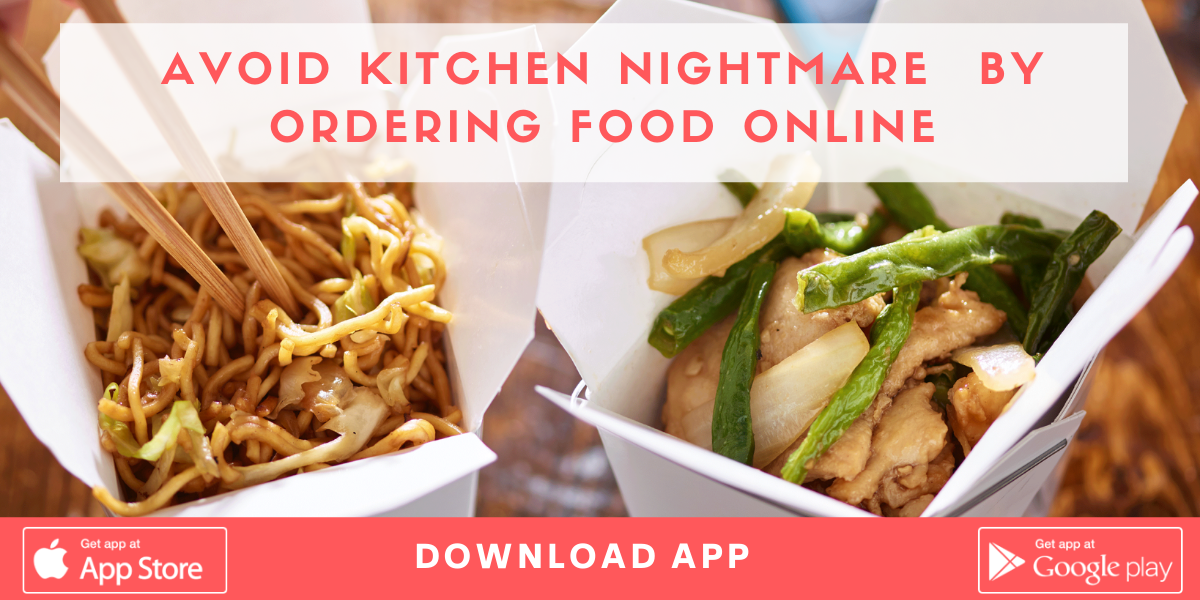 Injuries
No matter how many times you watch your favorite competitive cooking channel, it's unlikely that you'll ever develop the intense knife skills you see on screen. While it may seem like a good idea to mimic your favorite chef, it often leads to sliced fingertips, ruined food, and a trip to the emergency room for a couple stitches.
Creaming Soup in a Blender
With cool temperatures replacing the warmth of summer, it's all too easy to settle on a nice soup for dinner. However, if you're going the extra mile and creating a truly creamy soup in your blender, make sure the lid is on tight! This is the most common cause of ruined meals in a blender. Whether you're blending a smoothie or making soup, you'll find it difficult to enjoy your meal when it's spread across the ceiling and dripping all over your kitchen! Worst of all, an explosion of hot soup can lead to severe burns!
Use of  the Microwave
While this should seem like common sense, it happens more frequently than you'd expect. And when you're tired, it's all too easy to slip a packet of foil-wrapped food into your microwave. The resulting sparks  a small lightning storm and can even riun the most convenient cooking equipememt in your home. If you're looking for convenience foods, just order your favorite meal online and have it delivered to your door. It doesn't get any more convenient than that!
Burns
If you're a fan of spicy food, you've likely tried to make it yourself at home. However, if you're not careful, handling those treasured hot peppers can spell disaster for your skin and your eyes. No matter how aware you are of the hazards associated with hot peppers, you'll probably be tempted to rub your nose at some point. To avoid all these disasters just go to hungryscholarapp and place your order on line, and relax we will deliver it for you.